Regular price
Sale price
$4.00 USD
Unit price
per
Sale
Sold out
Curly parsley for sale in a 14 cm pot is a variety of parsley with curly and jagged foliage which distinguishes it from flat-leaved parsley. Curly parsley's leaves are jagged and curly, giving them a more decorative shape than flat-leafed parsley. The color of the leaves varies from dark green to bright green.
It has a fresh and intense aroma which is characteristic of parsley. The taste is similar to flat-leaf parsley, but some find it to have a slightly stronger flavor.
It is widely used as a fresh condiment in cooking to flavor a variety of dishes, including sauces, soups, salads and main courses. Thanks to its curly foliage, curly parsley is also often used as a decorative element in dishes. It can be grown in the garden or in pots. It requires well-drained soil and grows well in sunny or partially shaded areas. Requires good watering, but avoid waterlogging.
Share
View full details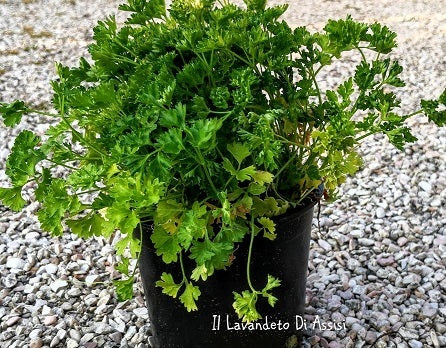 Lascia che i clienti parlino per noi
Festa di primavera e del giardino 20/21 25/26/27/28/29/30/ aprile e 01 maggio 2024