Holiday apartment in Assisi and surroundings. Assisi holiday apartments, apartment to visit Assisi, Montefalco, Bettona, Spello, Bevagna, Perugia and Umbria. Where stay?
Ideal holiday apartment for visiting Assisi, Perugia, Spello and Umbria. 7 km from IL LAVANDETO DI ASSISI
Holiday apartment in Assisi in the heart.
The apartment of our original family in Costano di Bastia Umbra, in via delle Basse, 2.
The holiday apartment is located on the first floor of a single house consisting of two apartments. The house is located in a very quiet neighborhood and has a private green space, a usable porch and a driveway for parking. for free. It is an apartment consisting of 3 bedrooms, one double and the other two doubles which can be transformed into double bedrooms. The kitchen is complete. In the living room there is a sofa, a 40-inch television and a table for 4 or 6 people, and there are also two terraces.
The apartment was renovated in 2023 and is furnished with great care
The apartment is very comfortable and allows even large families and several families to save money and have maximum privacy and freedom. The entrance to the highway is about 3 km away and it is very easy to get around to visit Umbria.
Price for 2 people 100.00 minimum 3 nights. Each additional person 20.00 euros per day. Excluding children up to 4 years.
Long holiday promotion: The price of renting the entire apartment

for 7 nights: from Friday to Thursday is 550 euros, the house is available from Friday afternoon to Thursday afternoon for a maximum of 6 people. The double beds can be made into doubles. Final cleaning 40.00 euros. The house is equipped with everything you need including crockery and pans, bed linen, kitchen and bathroom linen. The balance must be paid upon arrival.
Info Lorena 328 6482716 and lavandeto@gmail.com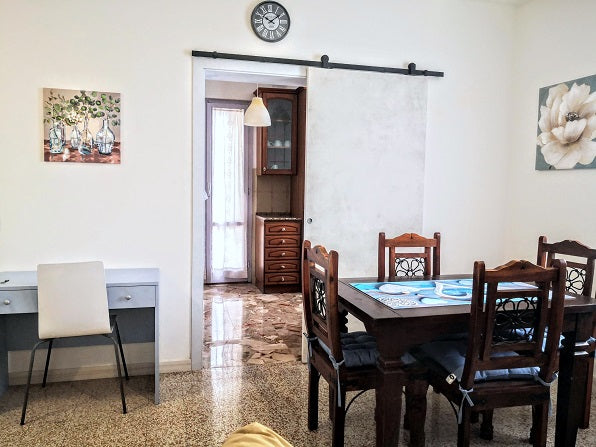 Where stay? Holiday apartment in Costano 7 km from Lavandeto
Holiday apartment owned by our family. The apartment was renovated in 2023 and consists of kitchen, 3 bedrooms, 1 bathroom and living room. Apartment for 6 people. It is possible to add a cot for children. Minimum 3 night stay. lavandeto@gmail.com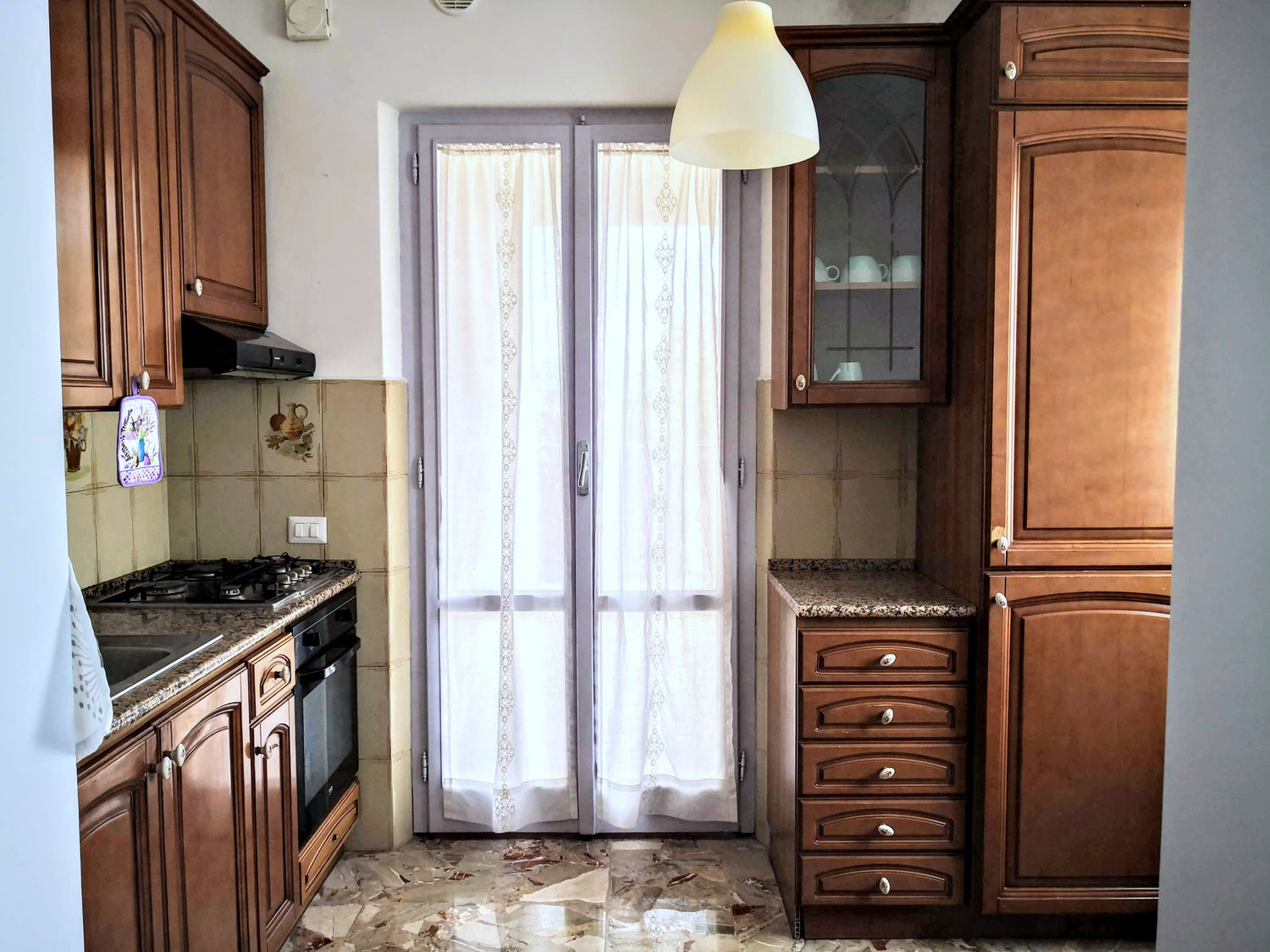 Kitchen
The kitchen is complete with dishes, coffee makers, tablecloths, pots for 6 people.
Bath
Bathroom with shower, redone in 2023.
Double white room
The master bedroom with white walls, white curtain is very beautiful and spacious. 16 square meters and has a terrace.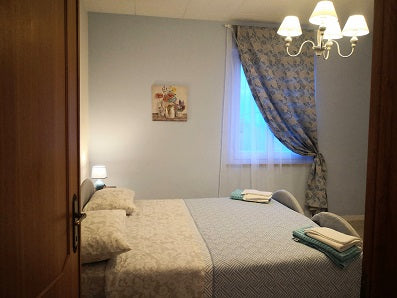 Double blue room, convertible into a double
The blue room with furniture and a sugar paper-coloured wall, table and bedside table in dark wood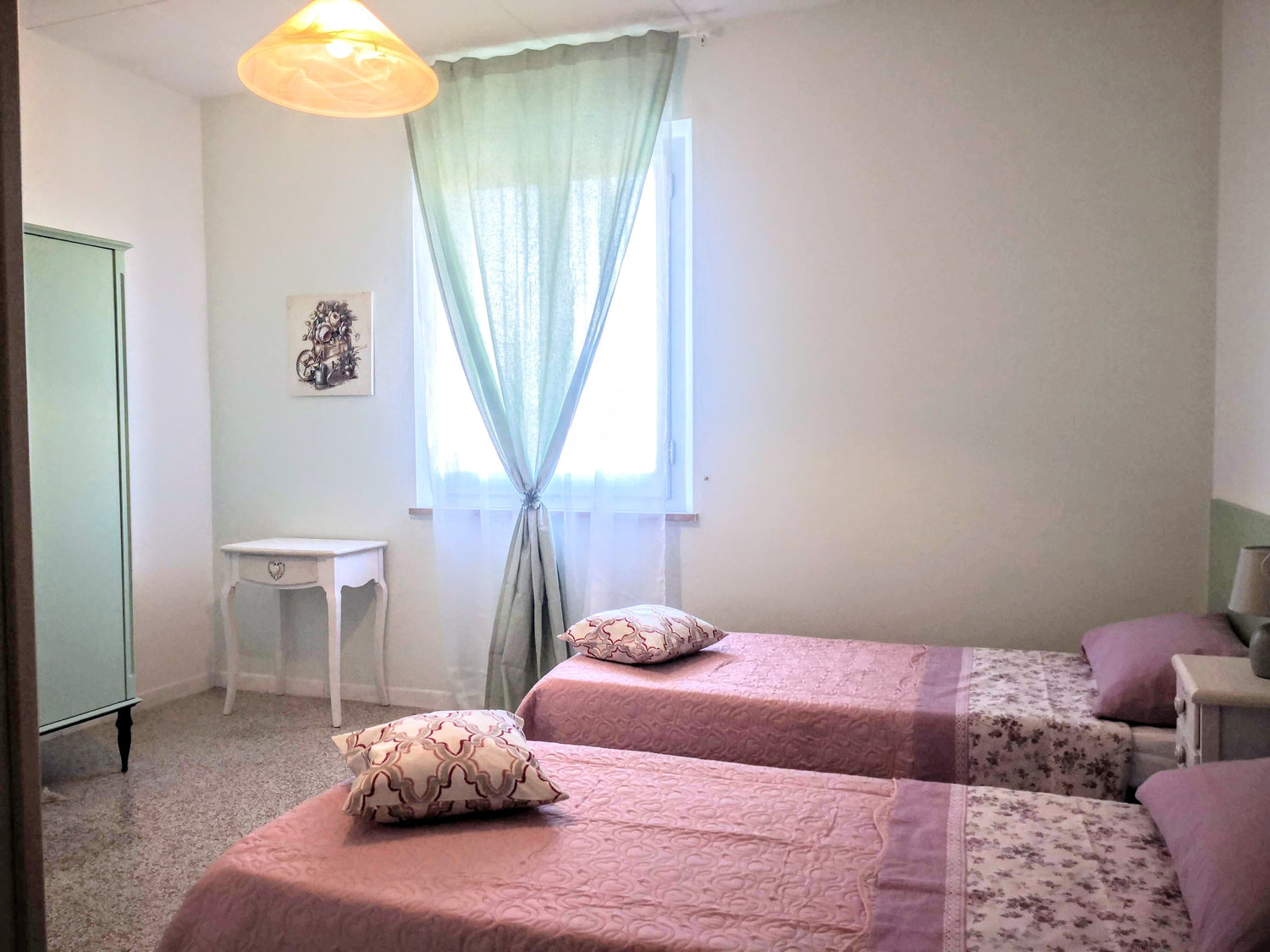 Green room, double, convertible into double
The green room has a wardrobe, a wall and a light green curtain. It is a room with 2 beds. On request we can join the beds and transform the 2 beds into a double bed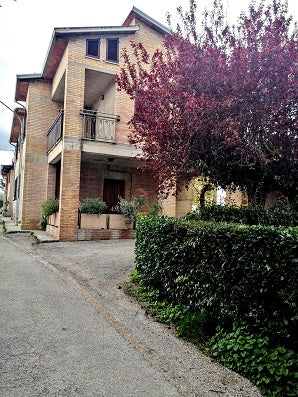 Home exterior
The apartment is located in the countryside, but it is not isolated, it is located in a very quiet area, in a neighborhood, on the first floor of my family's house, porch and driveway for parking and green space around
Events 2023 at Lavandeto Di Assisi:

Spring and Garden Festival:
22/23/24/25/30 April and 1 May 2023
17-18 24-25 June, 1-2 8-9 July 2023
7-8 14/15 October 2023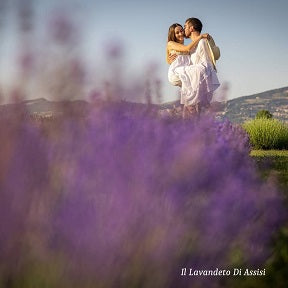 Lavender Festival 2023
For 14 years now starting from 2010 in Castelnuovo di Assisi at the nursery / garden IL LAVANDETO DI ASSISI the LAVENDER FESTIVAL has been held. The lavender festival is an event with free admission, organized and financed entirely by our nursery which supports the maintenance of the fields and the costs of organizing the event with the sale of aromatic plants, lavender plants, salvias ... and lavender products. The flowering will also be visible on weekdays, in this house the entrance is paid. The lavender festival takes place in our 3-hectare garden created not only for the love of plants, but also for lavender, for this event that attracts people from all over Italy, and allows everyone to immerse themselves in a fragrant landscape amidst to nature and admire this beautiful spectacle: rows of pink, blue, purple, lilac, white lavender framed by the magnificent background of Assisi, the birthplace of San Francesco, a saint who infinitely loved nature. During the 4 weekends of the lavender festival: (the last 2nd of June and the first 2nd of July) it is also pleasant to stop in the middle of the fields and observe and photograph the flowering which will change every week. Nature lovers but also gardening enthusiasts will be able to stroll freely in the garden of ornamental sage, in the garden of medicinal plants, admire the lakes and participate in guided tours and lavender distillation. During the lavender festival in Assisi, our nursery will set up the garden with the plants produced by our nursery and gardening lovers will be able to buy the plants seen in the garden and the beautiful handicrafts filled with lavender flowers. At the Lavender Festival 2023 event you will find a refreshment point that will cook at the moment, groups can book lunch (directly at the telephone numbers indicated below) at the refreshment points. Fresh drinks and packaged homemade ice cream are present at our stand. Every Saturday evening at the lavender party picnic among the rows and music, the party will continue until 10.00 pm.
During the summer season evenings with picnics will be organized and it is possible to rent the space for your events. The garden has toilet facilities. Giardino naturale e vivaio produzione piante perenni ai piedi di Assisi. Vendita piante online. Campi di lavanda in Italia. Festa della lavanda. For info 328 6482716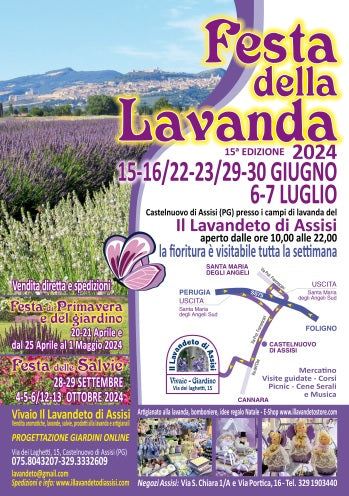 In the flyer you will find all the lavender festival.
What to see in Assisi and surroundings!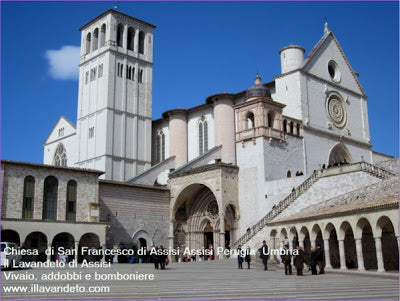 https://www.viaggiandoatestaalta.it/cosa-vedere-ad-assisi-in-un-giorno/
Online garden projects!
Request a project for your garden until 28/02/2023 it's free. Send a photo to lavandeto@gmail.com and we'll make a montage for you by adding our plants.