Regular price
Sale price
$22.00 USD
Unit price
per
Sale
Sold out
The "Lavender and Devil's Claw Oil for Rheumatism and Osteoarthritis" is a product designed to offer relief to people suffering from rheumatic and arthrosis problems. With a combination of natural lavender and devil's claw extracts, this oil aims to soothe painful symptoms and improve joint comfort.
Product Description:
Main features:
Soothing action: Lavender is appreciated for its soothing and relaxing properties. The addition of devil's claw, known for its anti-inflammatory properties, creates a synergy that can help reduce discomfort and pain related to rheumatism and osteoarthritis.

Reduced inflammation: Devil's claw contains compounds that may help reduce inflammation in areas affected by painful joints.

Muscle Warming: The oil may have a slightly warming effect on the skin, which can help soothe muscle tension associated with joint problems.

Targeted Application: The consistency of the oil allows for precise and targeted application to affected areas, offering relief directly where it is needed.

Relaxing aroma: The aroma of lavender can help create a relaxing experience during application, promoting a moment of comfort and relief.
How to use: Apply the oil to the affected area and massage gently until completely absorbed. It is advisable to do a light massage to help warm up and absorb the oil.
Results: Regular use of "Lavender and Devil's Claw Rheumatism and Osteoarthritis Oil" can help reduce discomfort, swelling and pain associated with rheumatism and osteoarthritis. The combination of ingredients can help improve the mobility and well-being of affected joints.
This oil represents a natural solution to consider for those seeking targeted and soothing relief for the symptoms of joint problems. However, it is advisable to do a small test on a small area of ​​skin before using it on larger areas, to avoid any allergic reactions or sensitivity.
Share
View full details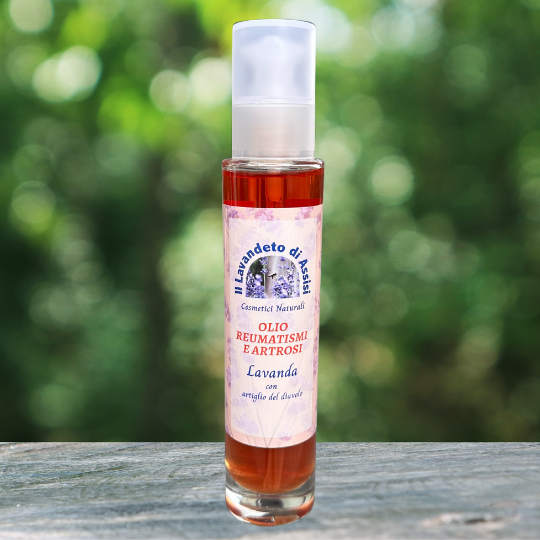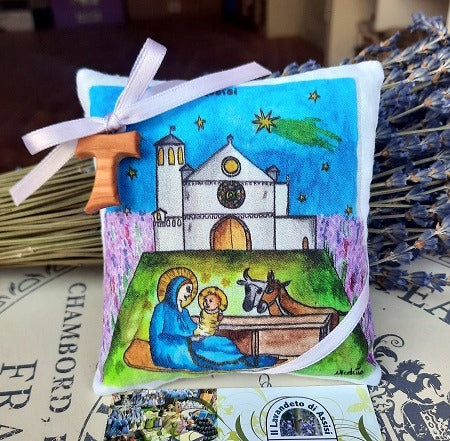 Le nostre idee bellissime idee regalo Natale, Visita lo shop online!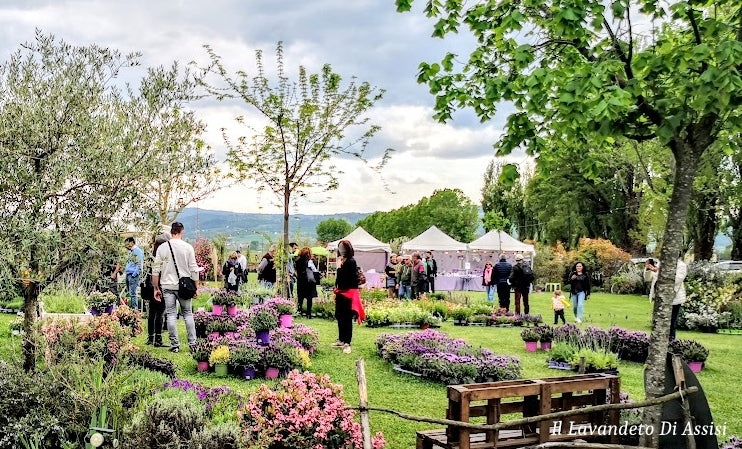 Festa di primavera e del giardino 20/21 25/26/27/28/29/30/ aprile e 01 maggio 2024