Regular price
Sale price
$39.00 USD
Unit price
per
Sale
Sold out
Long blue dried lavender bouquets for sale are elegant and fragrant bouquets created using blue or purple dried lavender stems. Lavender is an aromatic plant prized for its delicate scent and relaxing properties, and is often used in household items and floral bouquets.
Dried lavender has thin stems covered in small flowers that form a series of long, jointed spikes. The predominant color is blue, which is characteristic of the plant.
Lavender bunches emit a soothing, aromatic scent that is one of their defining characteristics. The fragrance is earthy, floral and slightly sweet
They are used to decorate the home, adding a touch of rustic elegance. They can be placed in vases or hung in bunches to dry.
Lavender is often associated with tranquility, purity and peace. Lavender bouquets can be given as gifts to express love, calm and appreciation.
Share
View full details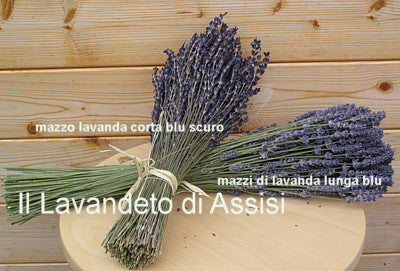 Lascia che i clienti parlino per noi
Festa di primavera e del giardino 20/21 25/26/27/28/29/30/ aprile e 01 maggio 2024